The
Kubernetes Desktop Client


you'll love using

Simplify your Kubernetes operation with a faster and easy to use desktop client. View, edit and manage workloads on multiple clusters from your machine. Try free now!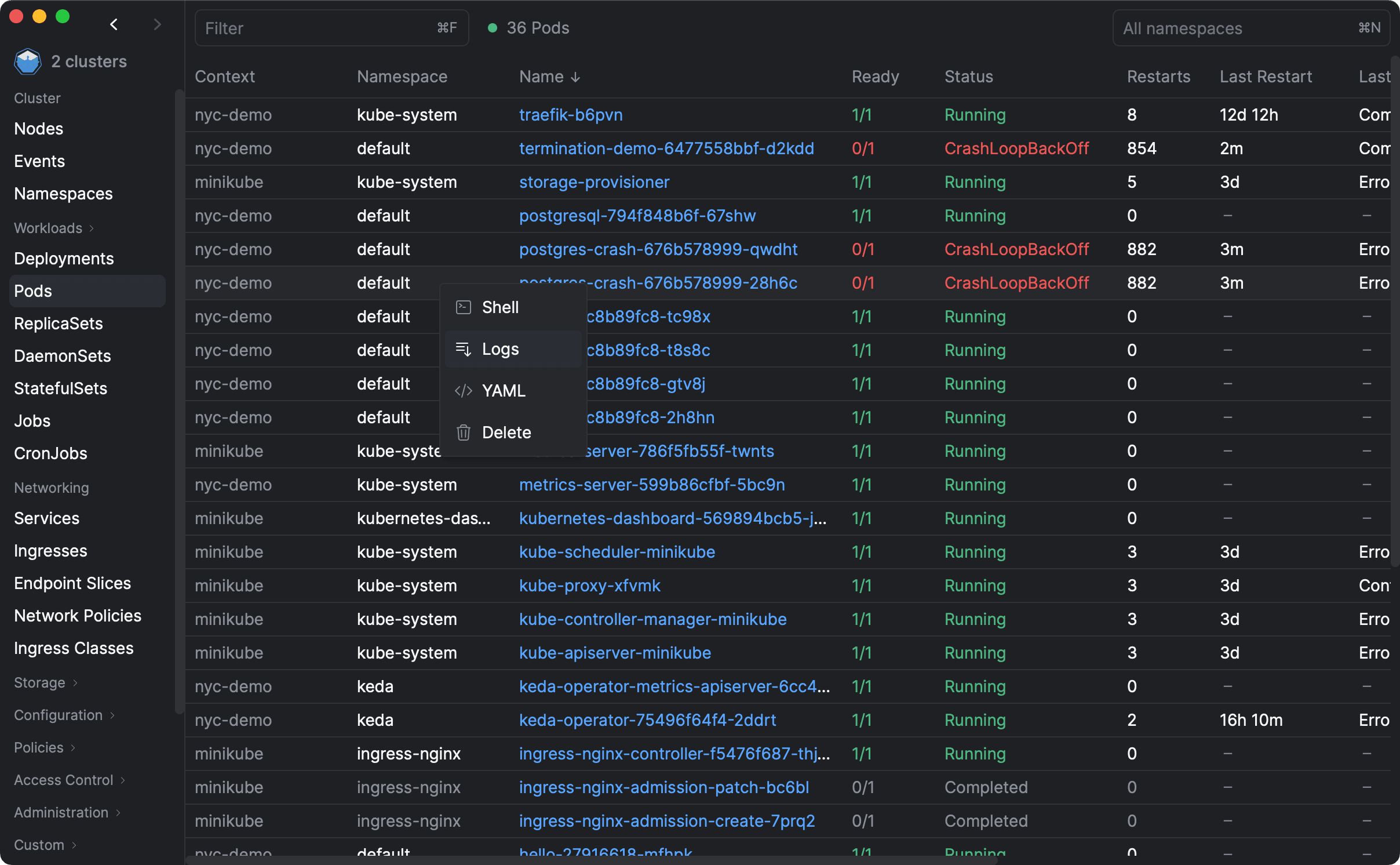 Managing multiple clusters has never been easier!
Connect to one or more clusters simultaneously!
👋
Say goodbye to context switching.
No more switching between multiple terminals or browser tabs. With aptakube you can connect to multiple clusters simultaneously.
Use the same contexts as in kubectl so you can get started faster. All your pods, deployments and all other Kubernetes resources available in one view!
Learn more →
"I built Aptakube to improve my own workflow after struggling to work effectively with multiple clusters. I can finally see all my pods in one place, regardless of which region or cloud they are. That has been a huge time saver!"
🤩 Never miss a beat!
Kubernetes objects are constantly changing, and Aptakube makes it easier for you to not miss it.
⚡️
Aggregated Log Viewer.
Viewing logs in Kubernetes has never been easier. With Aptakube you can stream live and historical logs from multiple pods and containers at the same time.
Looking for something specific? Logs can be filtered and downloaded for further analysis with other tools.
Learn more →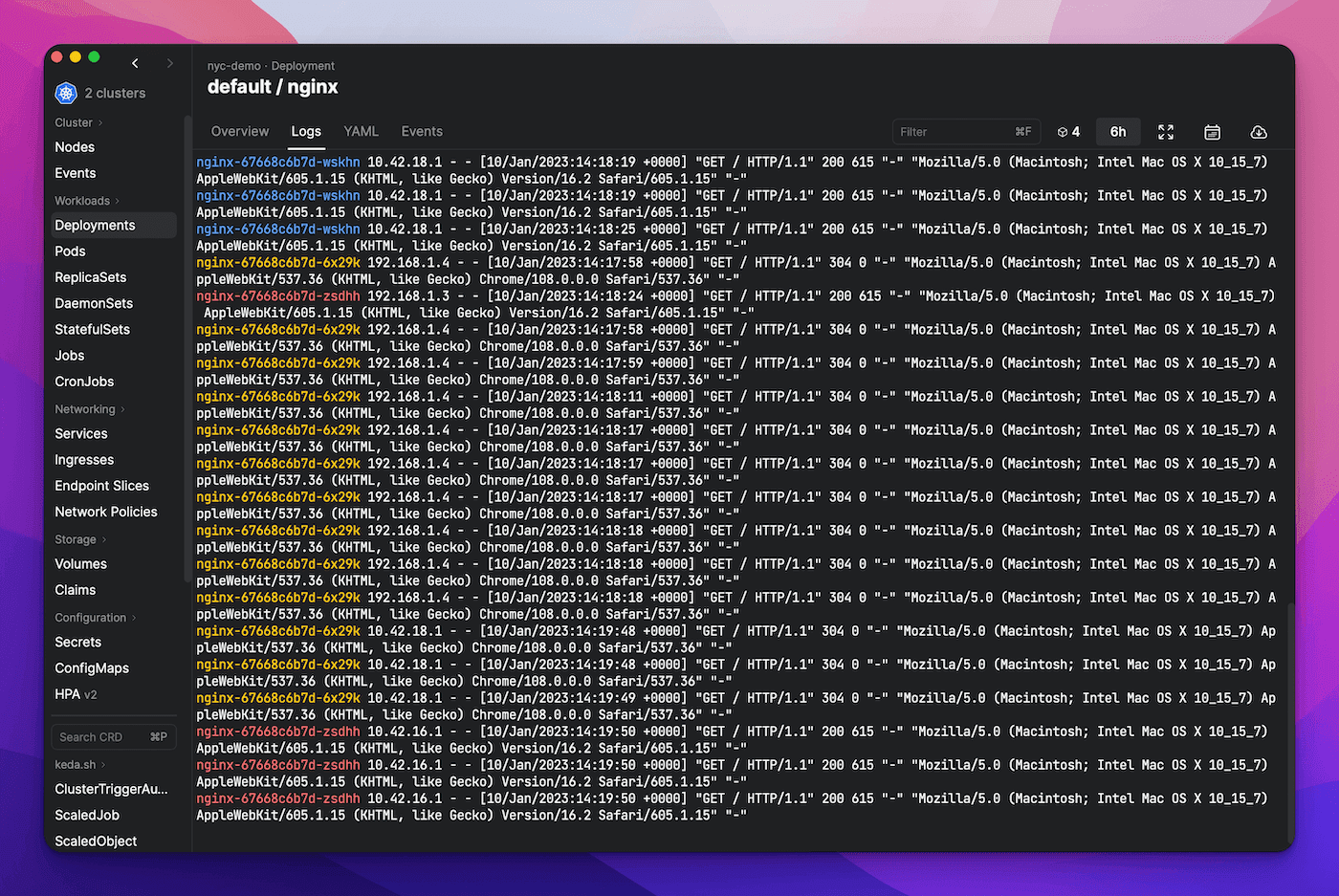 💪
Human-friendly resource view.
Stop wasting your time looking for content in enormous YAML files. YAML is great, but sometimes it's too much.
Aptakube uses a human-friendly format to display all the important things about your Kubernetes resources.
Learn more →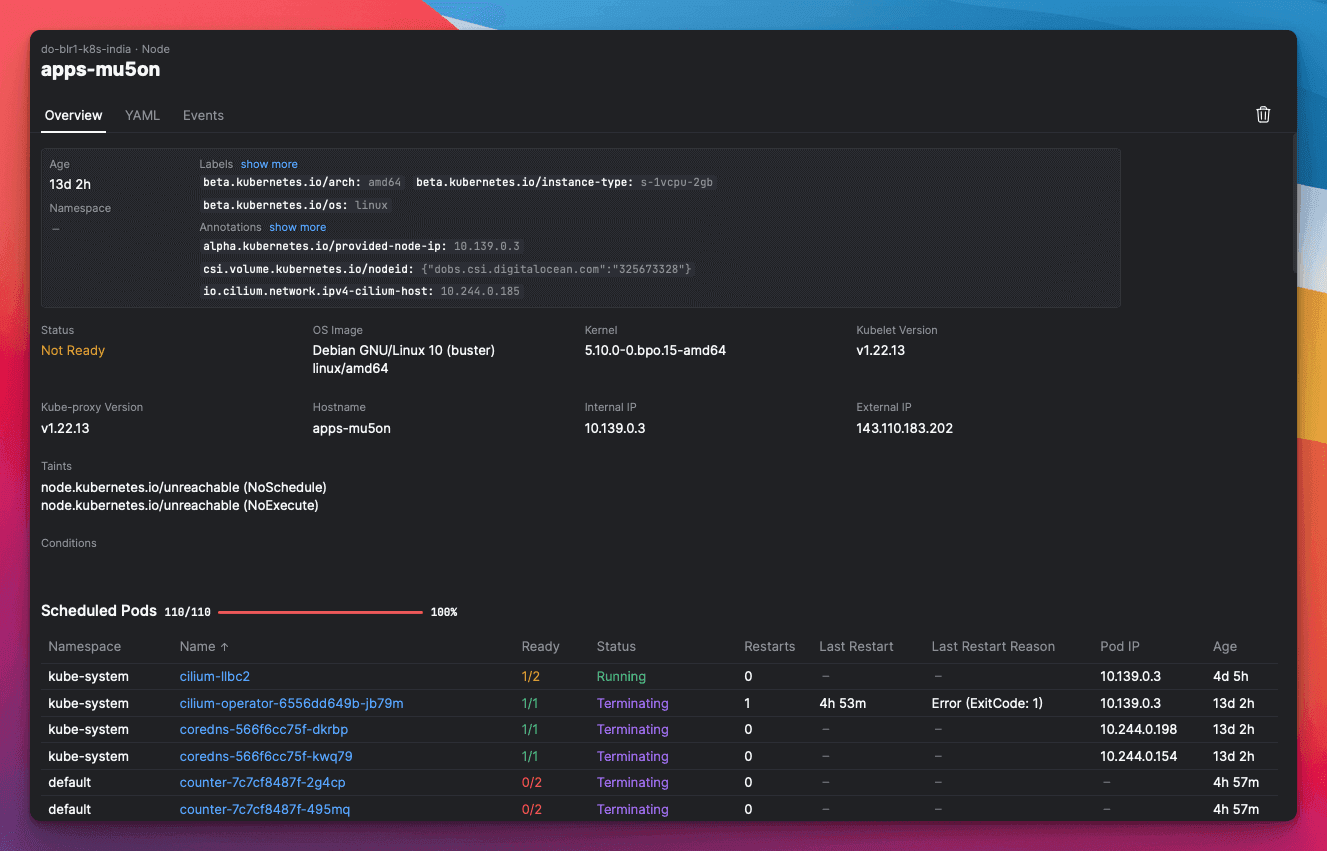 ✍️
View & modify objects. Faster.
All your Kubernetes resources available in a human-friendly format, reducing the time it takes to find what you're looking for.
Love YAML? No worries, we've got you covered! You can also view and modify objects using YAML directly in Aptakube.
Learn more →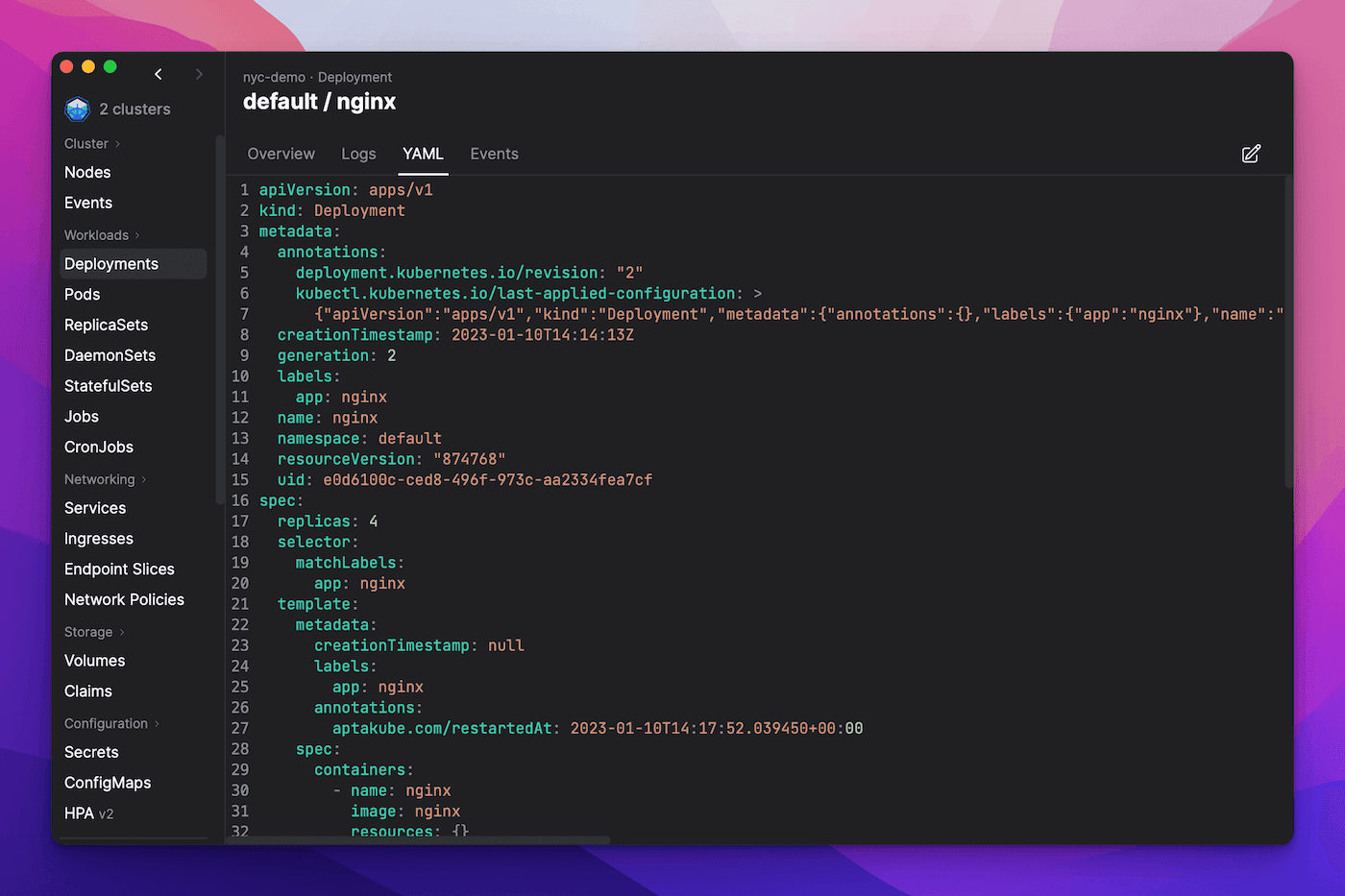 🎉
Zero-config setup.
If you're already using kubectl, then Aptakube will just work, no extra configuration is required!
Aptakube does not modify your existing configuration. You can view any context without impacting your existing CLI workflow.
Learn more →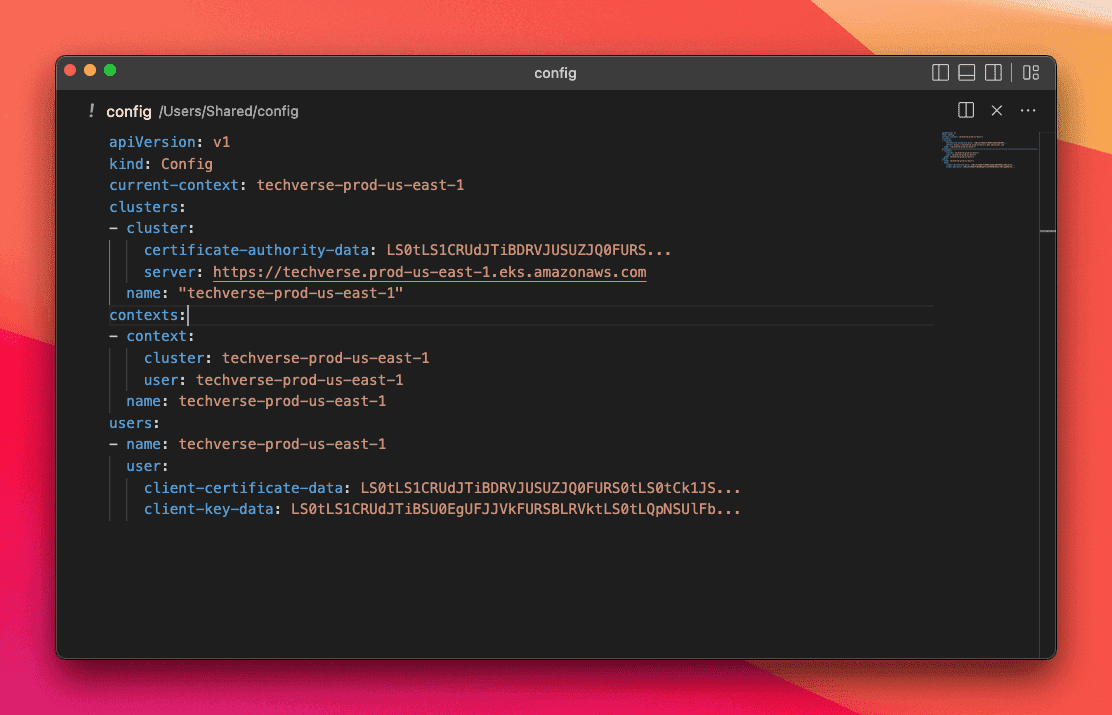 🚀
Forgot how to scale out a Deployment?
Aptakube provides quick actions for common tasks, so you can restart pods, scale out replicas and much more without having to memorize commands.
Same behavior as kubectl, but with an easy to use and intuitive interface. Get things done, faster!
Learn more →
See what the others are saying about Aptakube.
Aptakube is used and loved by thousands of Engineers and SRE. You don't want to miss out!
Works with any Kubernetes cluster.
GKE, EKS, AKS, OpenShift, K3s, Rancher and other distributions!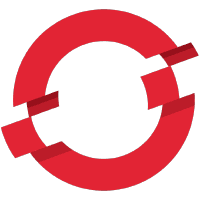 Download
One app. All platforms.
A better way to send money.
Ubuntu and Debian-based Linux

Other Linux distributions
Frequently asked questions
Is it safe to use Aptakube?

Yes. Aptakube connects directly to your cluster's API server from your machine. Your cluster data, logs and connection settings will

never

leave your machine.

What Kubernetes versions are supported?

Is this another Electron app?

Nope! Aptakube is built with Tauri, a smaller, faster, and more secure alternative. Look at how small the downloaded binaries are.

Do I need to install something on my cluster?

No. Aptakube does not require any custom server-side component. The app runs on your machine and connects directly to your cluster's API Server, just like kubectl.

How does it compare to kubectl?

Aptakube is a GUI (Graphical User Interface) and kubectl is CLI (Command Line Interface). They have similar functionality, but Aptakube is easier to use and more intuitive. Aptakube can also connect to multiple clusters simultaneously, reducing the time it takes for you to get stuff done.

We recommend Kubectl for automation and Aptakube for day-to-day use.

There is a missing feature I need, can you implement it?

We use GitHub to track features and releases. You can submit new requests or upvote existing ones by using reactions and comments.